Bell Road Improvements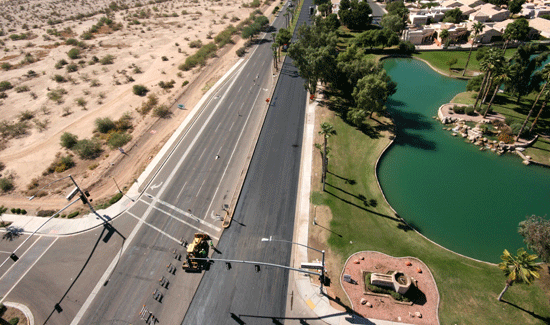 Bell Road – Grand Avenue to Loop 303
Surprise, AZ
---
Description:
These improvements were awarded in multiple phases of construction consisting of several miles along Bell Road west of Grand Avenue to Loop 303. Markham was prime contractor self performing 90% of the work. We provided alternative traffic control ideas to minimize business traffic interruptions and completed 50% ahead of schedule. Coordination with the Railroad, ADOT, and City of Surprise was key to our early completion.
---
Facts:
Multi phase construction.
Main thoroughfare into West Valley.