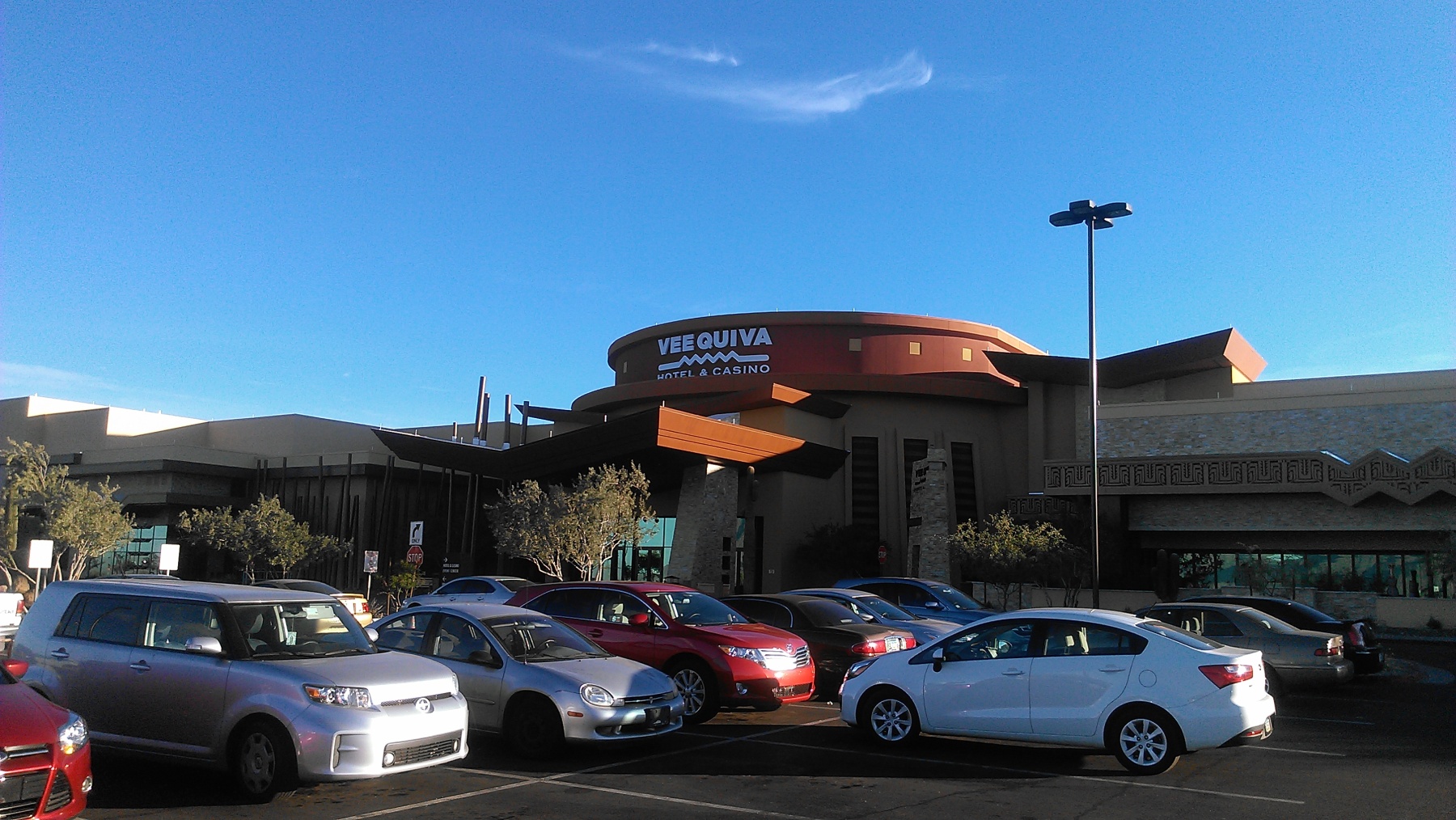 Vee Quiva Hotel and Casino
Description: 71 acre site where we were initially contracted for the mass grading and due to our performance and schedule adherence, we were selected to install the underground portion along with paving to complete the civil site work for this project.
Facts:
Part of the Gila River Gaming Enterprises that includes Wild Horse Pass and Lone Butte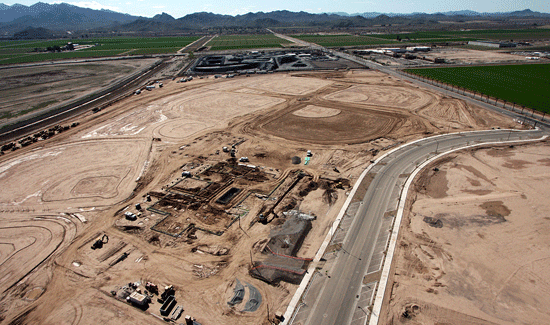 Estrella Pkwy & Wood Blvd
Goodyear, AZ
Description:
The Cincinnati Reds Spring Training Complex required precise contouring of full size baseball fields and two half size fields. By using our GPS equipment controls in conjunction with the engineering CAD files we were able to reduce the general contractor's survey costs while maintaining high levels of accuracy. Due to the critical time constraints on the project it was important that we coordinated construction of the parking lot to allow continued clubhouse construction, coordinated deliveries and provided unobstructed access for other trades at all times.
Facts:
The Spring Training Ballpark Complex was completed February 2009.
The ballpark is located on a 3 acre parcel.
The Cleveland Indians will be joined by the Cincinnati Reds in 2010.
Each team gets 2 practice fields for their own use year round, while the other eight are for residential use in months when spring training is not active.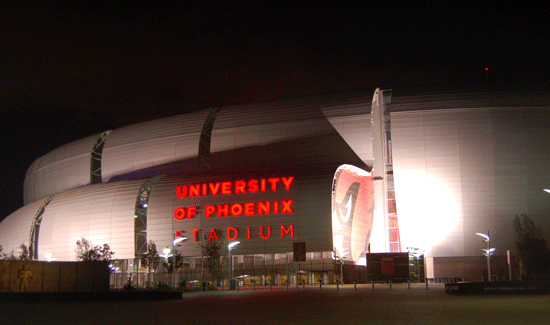 9301 W. Maryland
Glendale, AZ
---
Description:
Construction of the Cardinal's Stadium started with an extremely tight schedule that many earthmoving and paving contractors told the general contractor "couldn't be done ". We took the challenge of the expedited schedule and moved 190,000 cy of dirt, placed 71,700 tons of asphalt and 159,000 tons of ABC. Working multiple shifts 7 days a week, we finished our scope of construction and turned the project over early to the general contractor, exceeding their expectations.
---
Facts:
Home of the Arizona Cardinal's.
Groundbreaking was held on April 12, 2003.
Unique design with a retractable roof and roll out field to accommodate many types of events.