White Tanks Rural Water Treatment Plant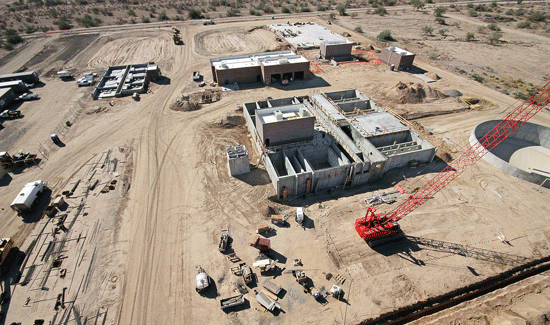 Cactus Rd and Beardsley CSR
Maricopa County
---
Description:
We cleared and grubbed entire site at White Tanks Regional Water Plant. Removed and disposed of all visible debris on-site, prewetting of site including all piping and appurtenances. We provided mass excavation and embankment, excavation of raw water basins, liner fine grade, and trench & backfill of liner anchor trench.
Facts:
Could eventually serve 80 million gallons of water per day.
In 2008, the first phase will treat 13.5 million gallons of water a day.